Blender Render - Hazard Suit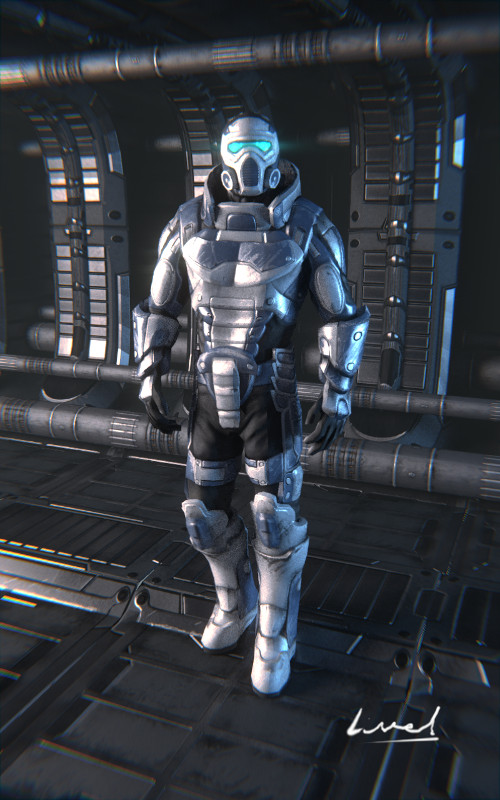 The Hazard suit's radiation shielding also makes for a rather sturdy combat armour.
This image was done in Blender using cycles and Gimp. Cycles node based shader system is ideal for prototyping layouts for game shaders. The model consists of 4504 triangles, and an Albedo, Normal, and two maps for material properties.