Gallery
The following is a collection of my personal artwork. As most of my time at work is spent scripting, training, running support for other staff, and generally putting out fires, it's nice to spend some time just doing some art.
Hazard Suit
The Hazard suit's radiation shielding also makes for a rather sturdy combat armour. This image was done in Blender using cycles and Gimp. Cycles node based shader system is ideal for prototyping layouts for game shaders. The model consists of 4504 triangles, and an Albedo, Normal, and two maps for material properties.
RDS - Remote Drone Spider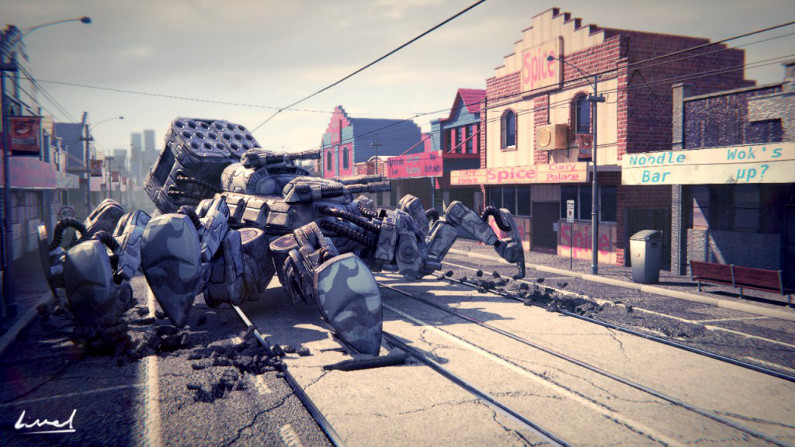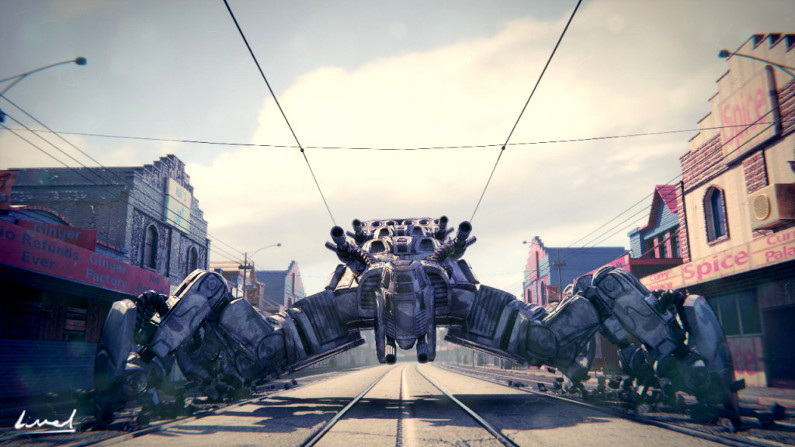 The RDS patrols the city streets looking for any last semblance of resistance, while the invaders sit quietly in office cubicles on the other side of the world. This image was created in Blender with Cycles and Gimp, and rendered in under 2 minutes at 720p.
Gremlin
This guy was created to test out displacement maps, and have a crack at some rigging. He is fully rigged, maybe some day I'll get around to animating him.
Scotch on the rocks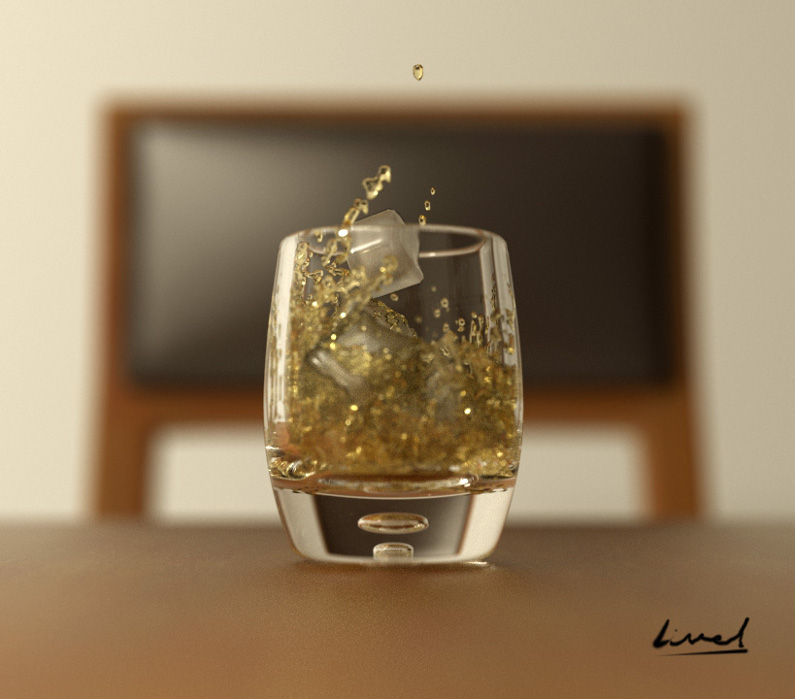 Scotch on the rocks! This was made to explore blender fluids, and have a play around with the new blender renderer cycles!
Dream Machine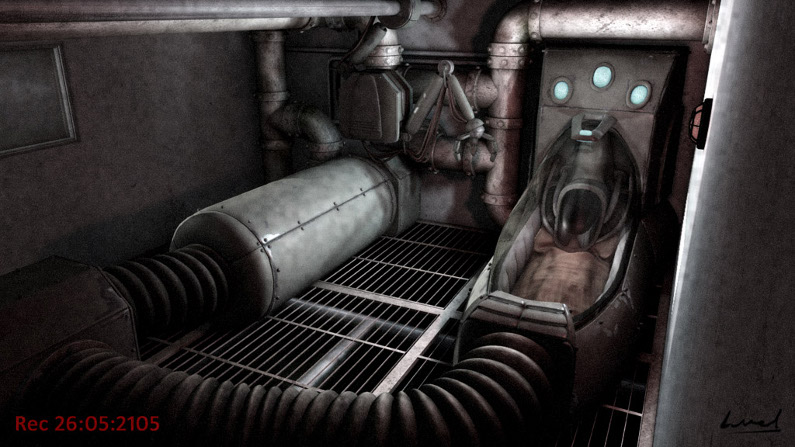 Withering away gradually, his flesh slowly decaying. Life is simply a dream, shared with his ageing friends.